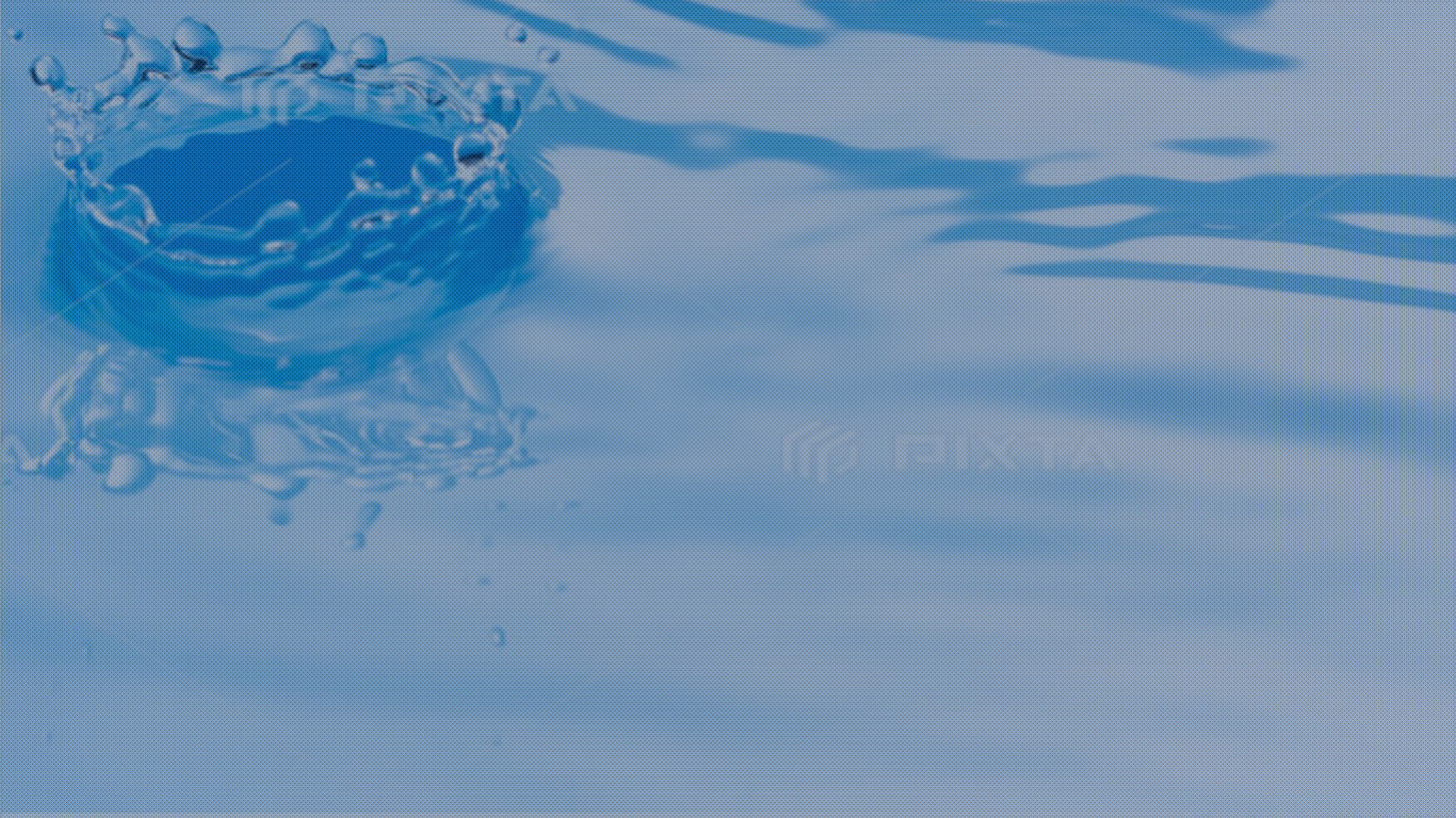 Main Products
Product data
TOP > English > Products > MICRO-FLO

Are you satisfied with your conventional waste water treatment?
Epoch making "MICRO-FLO" offers you lower initial and running cost, smaller installation space and efficient separation process!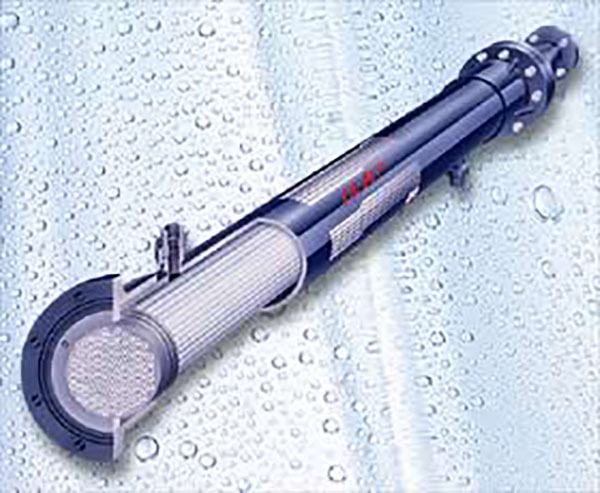 FIL-SEP
(Tubular MF Module)
* Excellent cost performance
Our success in low cost MF membrane development has realized cost saving MF system.
* Reduction of installation space
MF membrane filtration eliminates conventional large sedimentation tank, making total system compact and light.
* Cross-flow filtration
Effluent with high suspended solids can be filtered continuously and stably at high flow rate by Cross-flow mode, realizing highly efficient concentration.

* Recovery of valuable metals
* Clarification of ground water
* Pretreatment of various water treatment
* Upgrading of the quality of treated effluent
MICRO-FLO Flowchart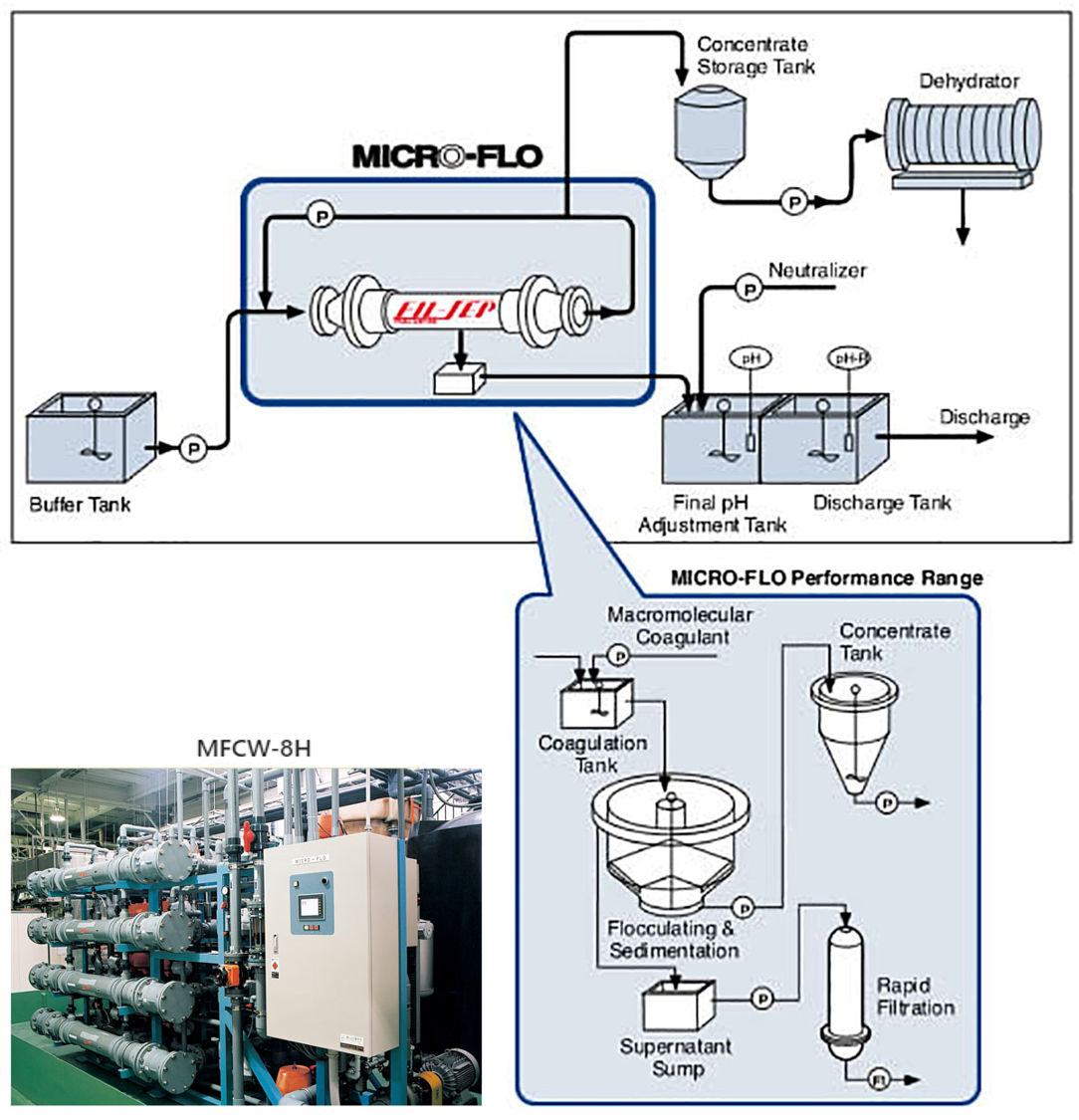 Suitable for modifying the existing treatment system
Eliminating conventional sedimentation tank and concentration tank, total effluent treatment system becomes very compact.
Besides, no more coagulant is needed and system operation cost gets lower, while the quality of treated effluent is upgraded.
Specification
Model
MFCW-2
MFCW-3
MFCW-4
MFCW-6
MFCW-8
MFCW-8H
Approx Capacity
2.5 m3/h
5 m3/h
5 m3/h
10 m3/h
10 m3/h
20 m3/h
Number of
MF module
2
3
4
6
8
8
Dimensions
(mm)
(L)
3,800
3,800
3,800
3,800
3,800
4,580
(W)
1,200
1,900
2,070
2,200
2,115
1,900
(H)
1,850
2,100
1,850
2,200
2,500
2,450
* For continuous improvement, design and specification of the system is subject to change without prior notice. Capacity is based on the treatment of typical effluent containing metal hydrooxides from common surface finishing process.